Events

Lehigh Valley Walk for Life
This outdoor event is a wonderful time to get together as a community in support of life! It's an encouraging time of fellowship and purpose as walkers raise support through sponsors and the community sees us walking in solidarity.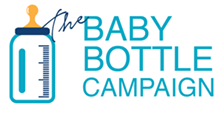 Baby Bottle Campaign
Great opportunity to get the whole family involved in saving and restoring lives! Bottles are distributed on Mother's Day and collected on Father's Day, but you can collect coins all year long in preparation of this annual event. Every penny counts!